The Sopranos Season 4 Episode 2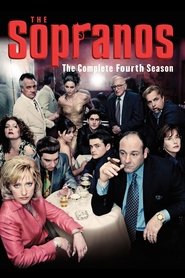 The Sopranos Season 4 Episode 2
Meadow clashes with her parents when she decides to drop out of college and travel to Europe. Tony sends her to a psychologist, but it only makes things worse.
Christopher is made a capo in Paulie's crew while Paulie serves a jail term, but Christopher shows a lack of talent for leadership.
Danielle's under cover work with Adriana falls flat. The Feds then bring Adriana in for a meeting, threatening to send her up for drug possession if she doesn't turn on the Sopranos.
Episode Title: No-Show
Air Date: 2002-09-22